Southern MD, St Marys & Calvert County MD Powerwashing & Cleaning
Including:
Business & Restaurant Drive Throughs Dumpster Pads Parking Lots Warehouses Loading Docks New Construction Factories Condos Townhouses Apartments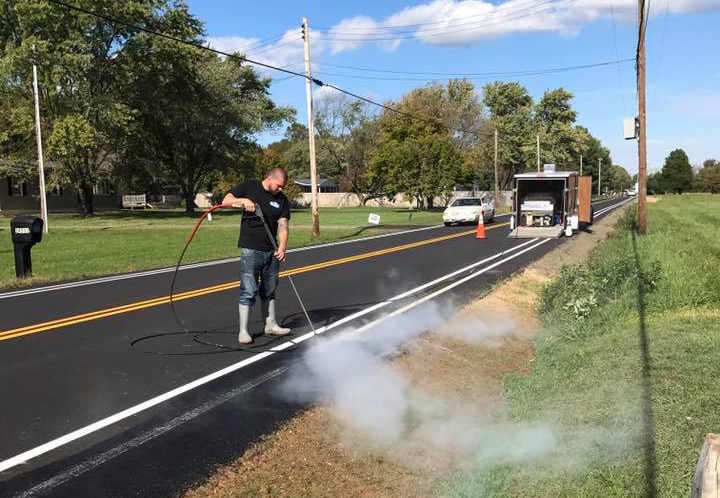 Sils Clean on the Scene provides powerwashing and cleaning in the Southern MD counties of St Marys and Calvert areas. Our power washing professionals provide power washing, soft washing, pressure washing, cleaning, sealing in St Marys County and Calvert County Maryland.
About Us
Clean on the Scene Powerwashing LLC is a five star small business, locally owned, operated and insured exterior cleaning company. We specialize in power washing and professionally clean all exterior surfaces on business and commercial properties. We are trained and experienced to provide you with the best quality job there is to offer.
Proudly servicing St. Mary's County, Calvert County and surrounding areas.
Steam Cleaning
Our pros provide hot water steam cleaning to a commercial business' concrete, walkways, driveways and other hardscape surfaces. We restore these areas of your business to their original beauty.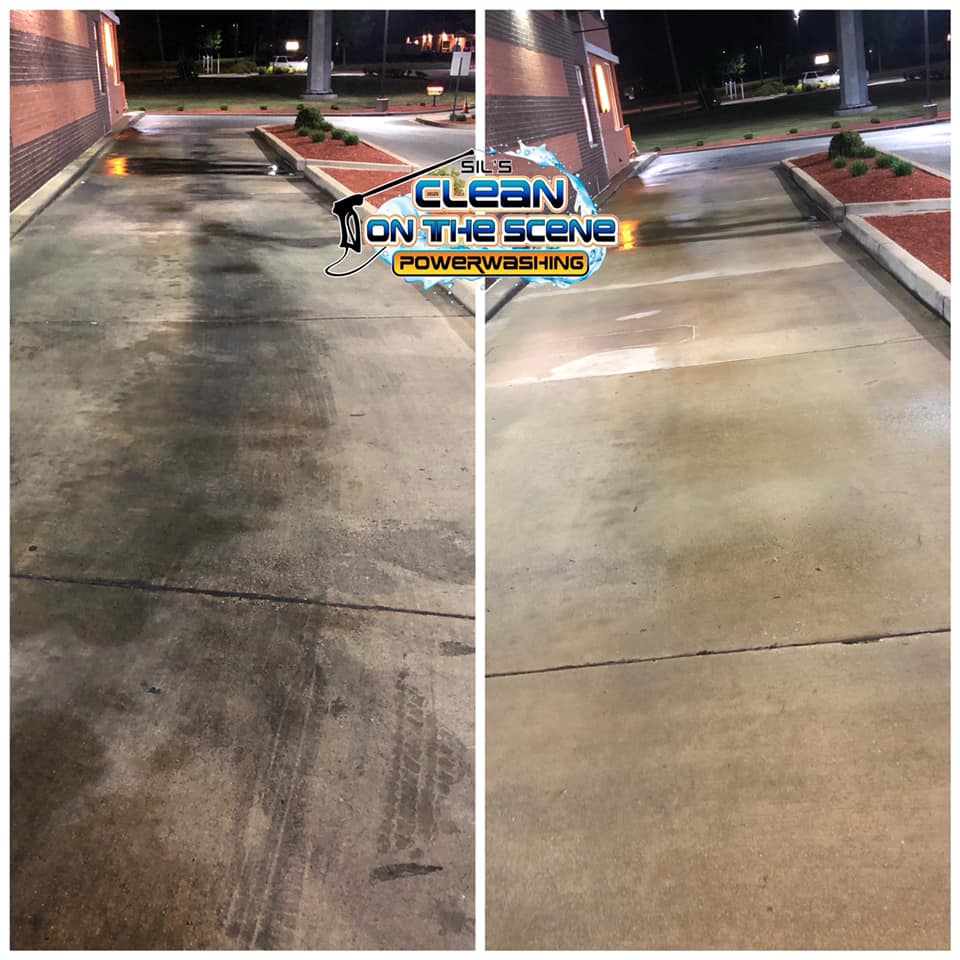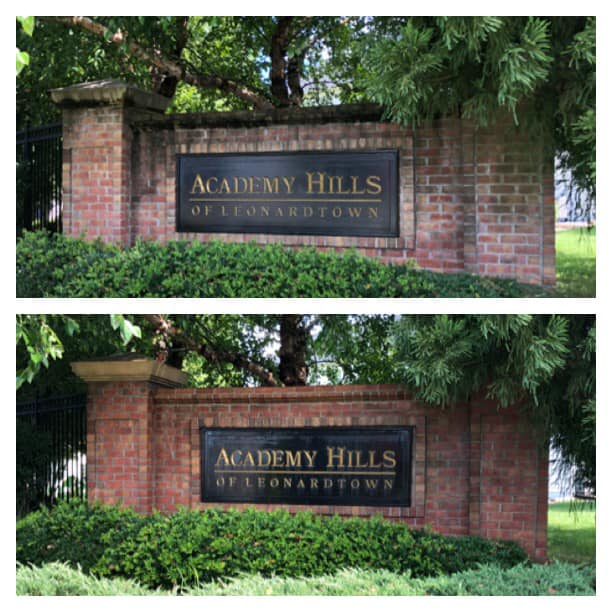 Our top-of-the-line equipment and cleaning solutions are guaranteed to get the best results.
We get those results without the risk of damage often seen with non-professional power washing. We want to set the standard for exterior cleaning and restoration. We guarantee 100 percent customer satisfaction.
What We Clean
We pressure wash and clean all kinds of surfaces. This includes brick, dryvit, stucco, and stone. We safely concrete, walkways, driveways and other hardscape surfaces. We even wash heavy equipment and industrial equipment. If mold is an issue, our techs can safely remove it from your home or business.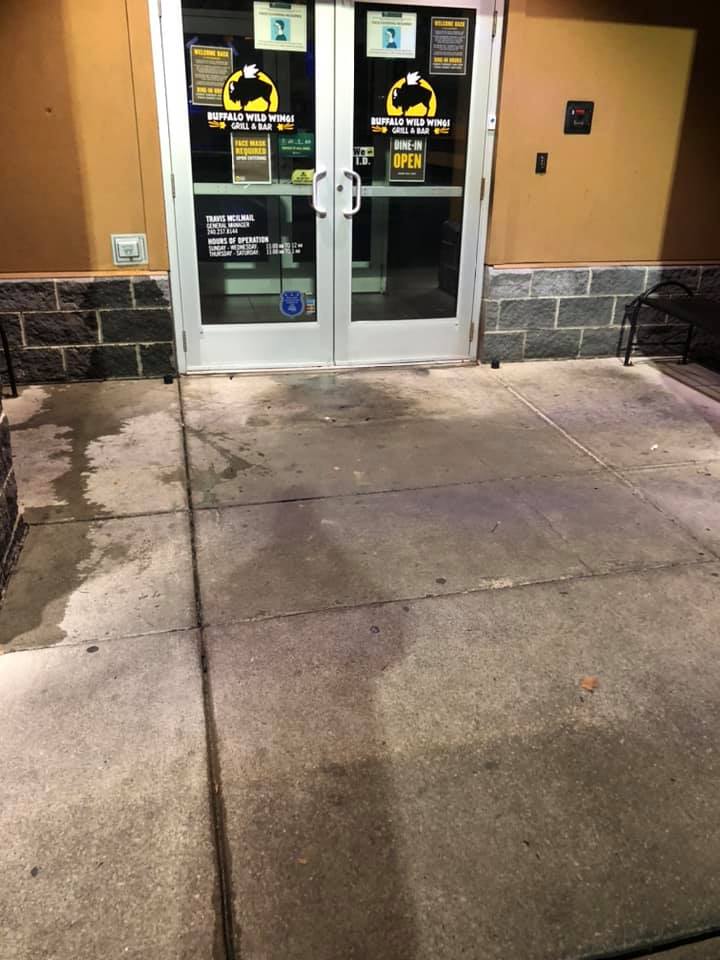 Before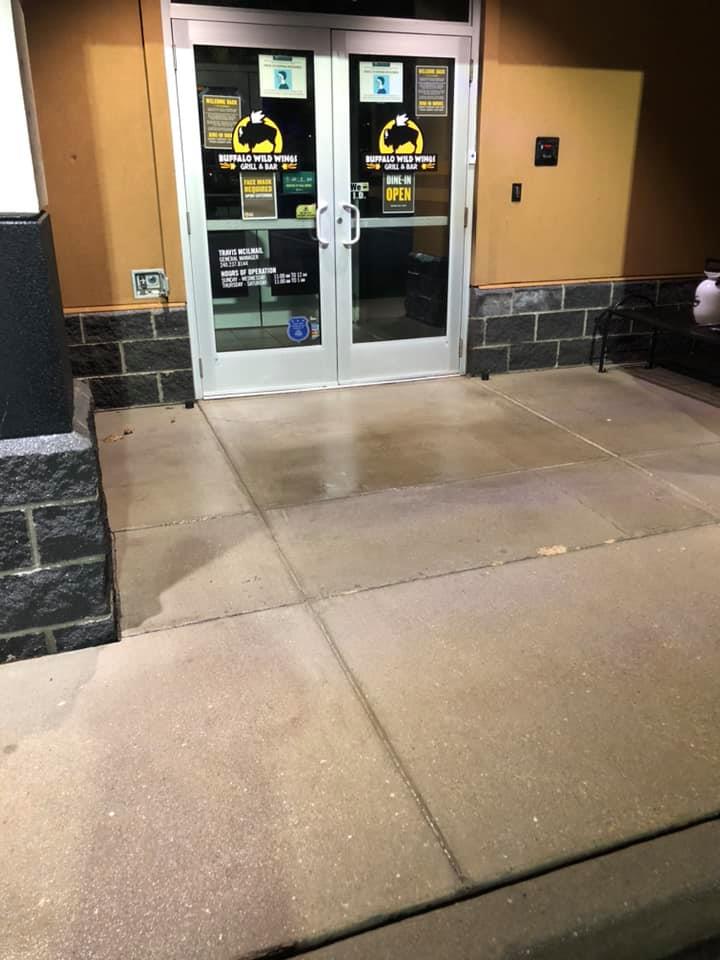 After
Service Areas
St Marys business powerwashing, St Marys restaurant drive through powerwashing, St Marys Dumpster Pad powerwashing, St Marys parking lot powerwashing, St Marys warehouse powerwashing, St Marys loading dock powerwashing, St Marys new construction powerwashing, St Marys factory powerwashing, St Marys condo powerwashing, St Marys townhouse powerwashing, St Marys apartment powerwashing, Calvert business powerwashing, Calvert restaurant drive through powerwashing, Calvert Dumpster Pad powerwashing, Calvert parking lot powerwashing, Calvert warehouse powerwashing, Calvert loading dock powerwashing, Calvert new construction powerwashing, Calvert factory powerwashing, Calvert condo powerwashing, Calvert townhouse powerwashing, Calvert apartment powerwashing